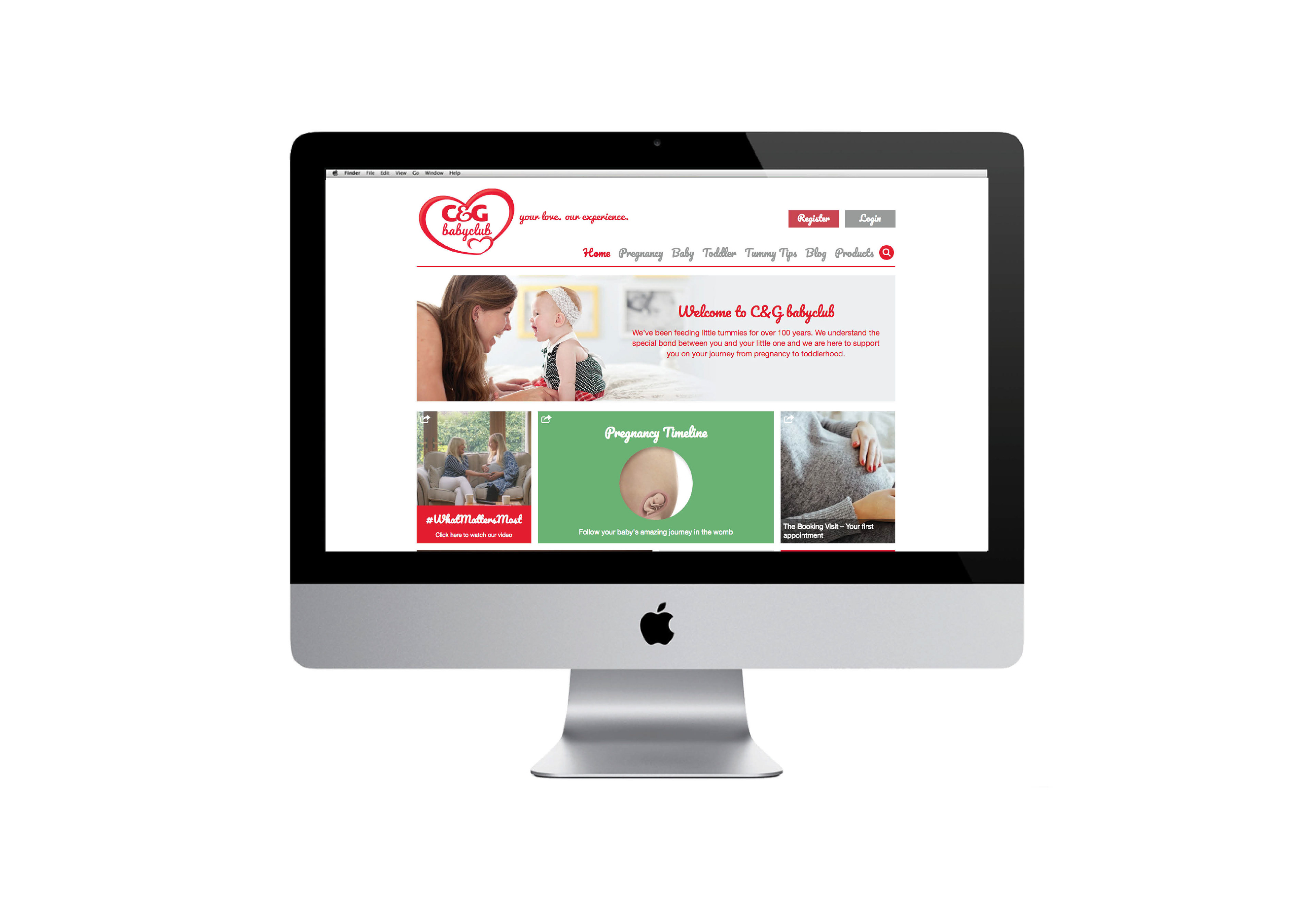 The homepage contains a lot of content – everything from articles, to recipes to helpful tools. We used blocks of colour and animated icons to draw the users attention to useful tools within the content. There is a call to register throughout the website. Once registered, the websites content adjusts to be relevant to the user – giving a personal and unique experience to each user.
We developed a pregnancy timeline tool for expectant mums. The challenge here was to create a tool that would work across all platforms and still look well. The modular based design handles this challenge well.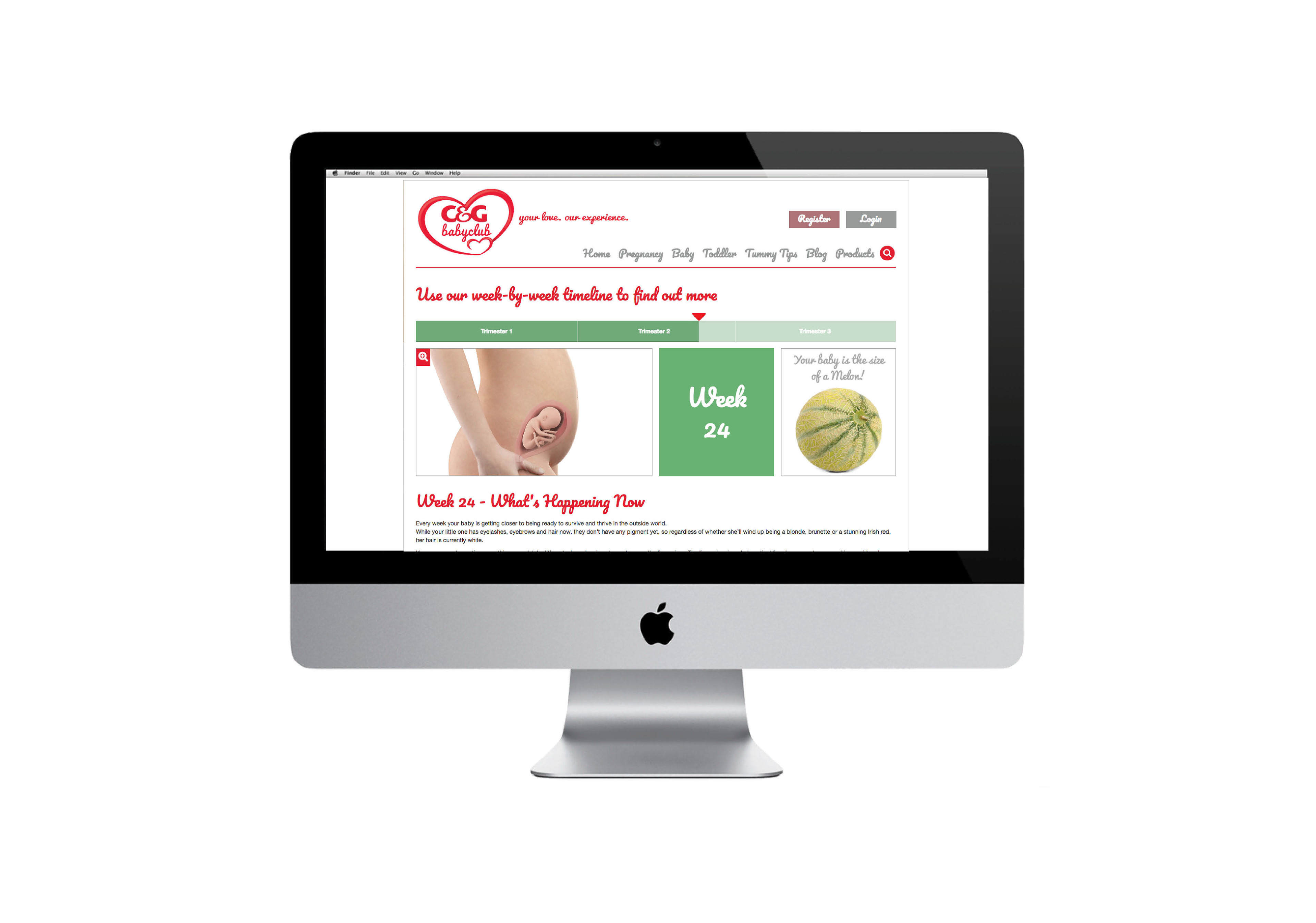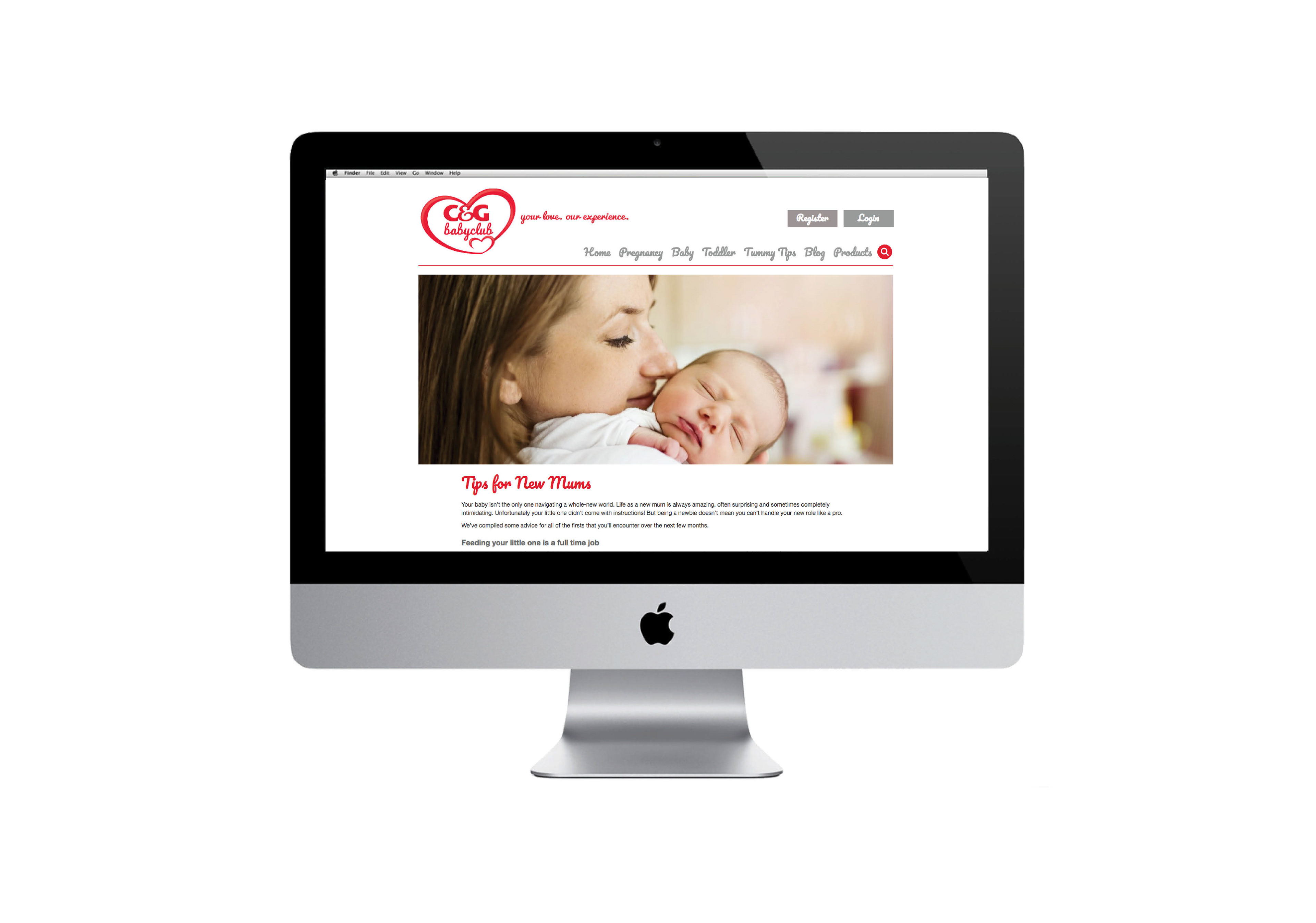 We recommended that C&G take photos of all their products in a home environment (rather than using the product shots on white as they had been doing). This allowed product section of the website to have the same friendly feeling as the rest of the website.