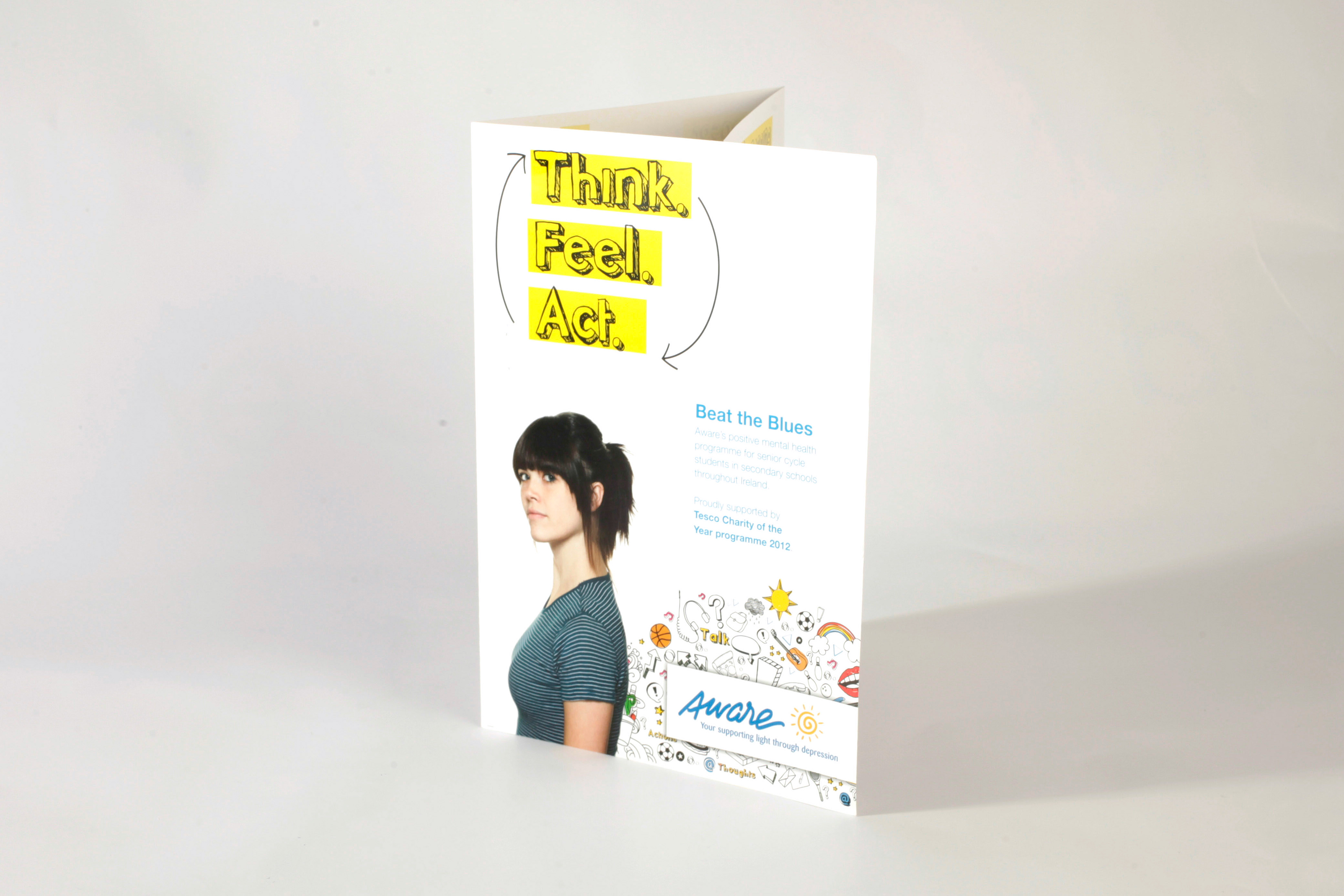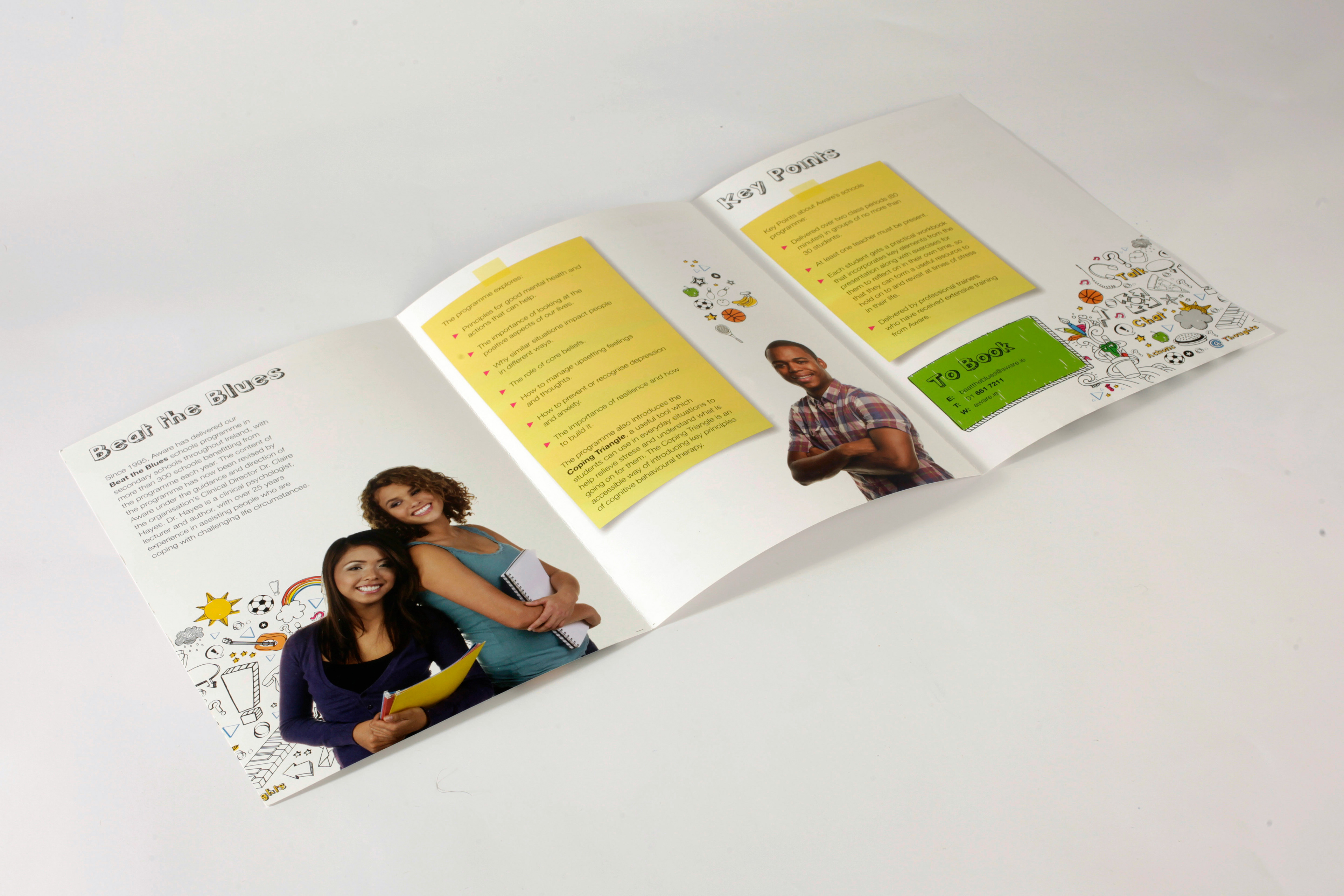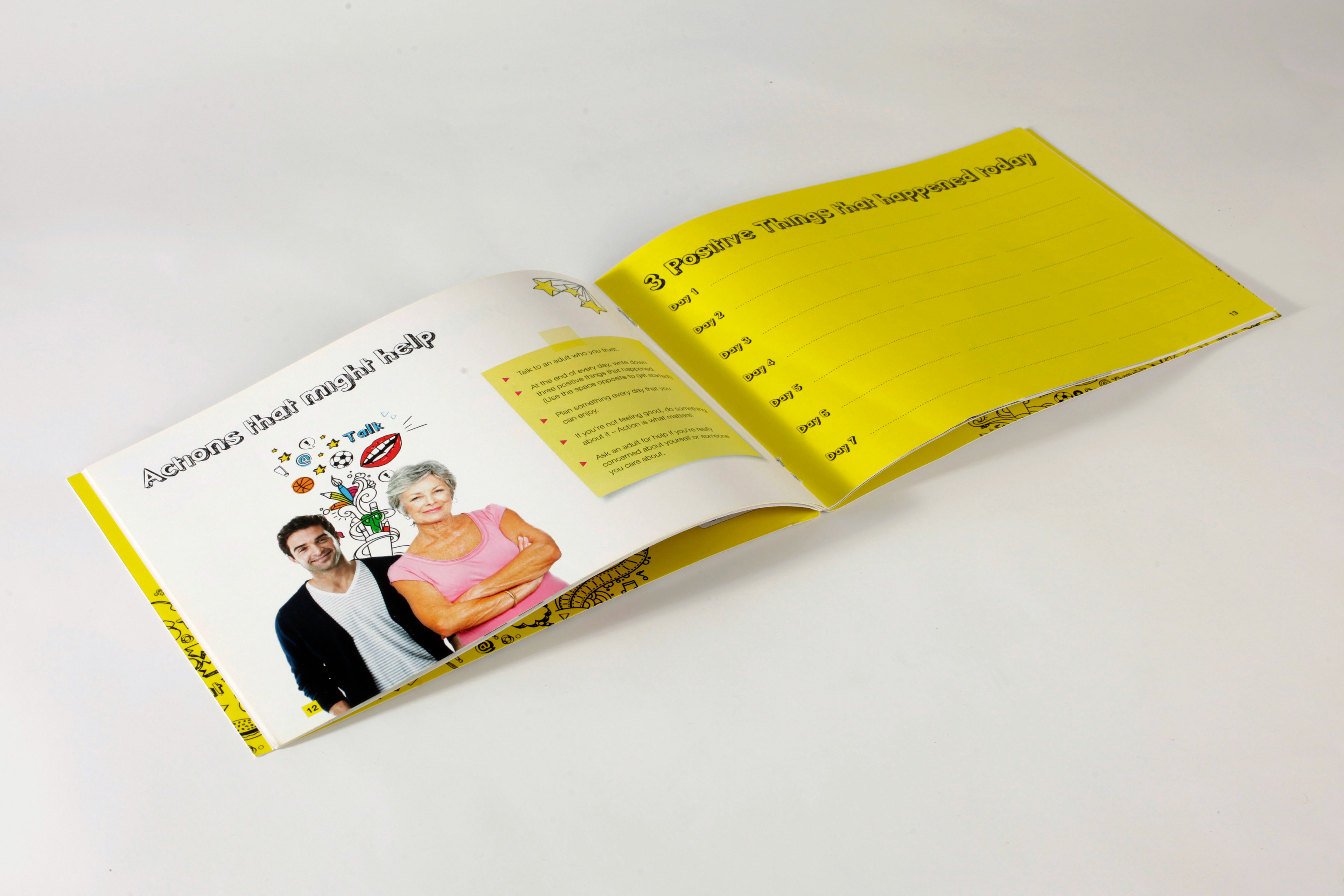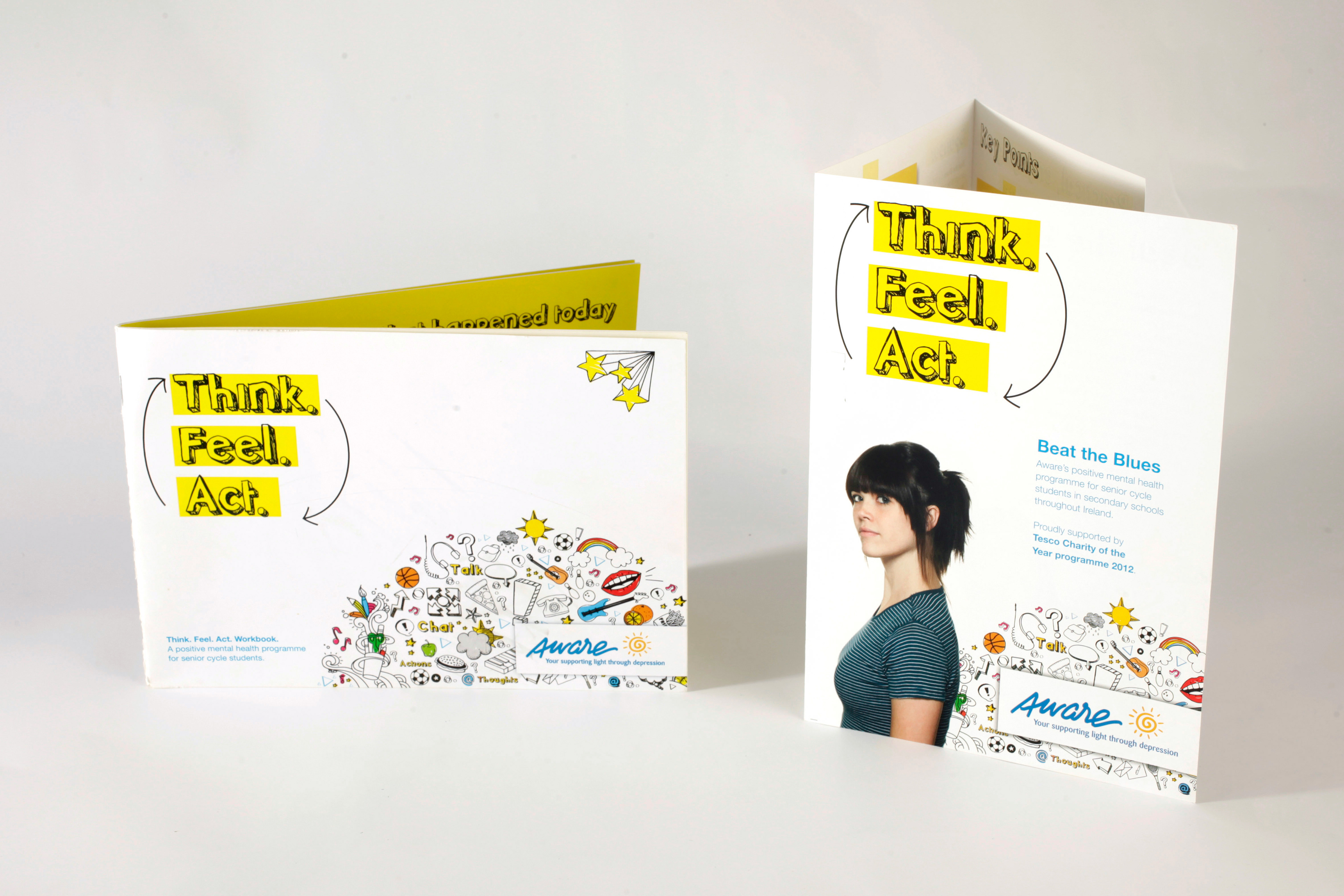 In 2012 Aware approached Clickworks to rebrand their 'Beat the Blues' programme. The programme has been running in secondary schools for over 15 years. It is aimed primarily at transition year students. The programme seeks to educate this age group on depression – how to identify depression and to provide coping mechanisms.
We spent considerable time carrying out desk research on the psychology behind the programme, before tackling the design brief. This enabled us to give the project an innovative and creative new identity.
We devised a new name for the programme – 'Think. Feel. Act' – based on 'The Coping Triangle', the key element of the programme. This empowering title showed the programme in a new light – something to be proactively involved in. We also gave it a new 'doodle' style. This style reflects a students notebook, resulting in something that the target audience were more likely to engage with. We combined these doodles with images of upbeat teens to give the target audience someone to relate to and engage with. Therefore, copywriting, conceptual design and project management are all integral in the campaign's success.
The new programme tested incredibly well with students and teachers, resulting in the programme being taken up by every secondary school in Ireland.
The designs were to appeal to both students and teachers. It was to appeal to the students as the purpose of the programme is to give students the tools necessary to cope with and manage mild forms of depression (and to seek help should they need it). If the students didn't engage with our design, the tools would not be used – rendering the programme useless. 
The design also needed to appeal to teachers as the programme is not a mandatory part of the curriculum, so teachers need to request that the programme be carried out in their school. If teachers failed to book the programme, then the programme would not run. The below leaflet was handed out to teachers in schools to inform about the programme.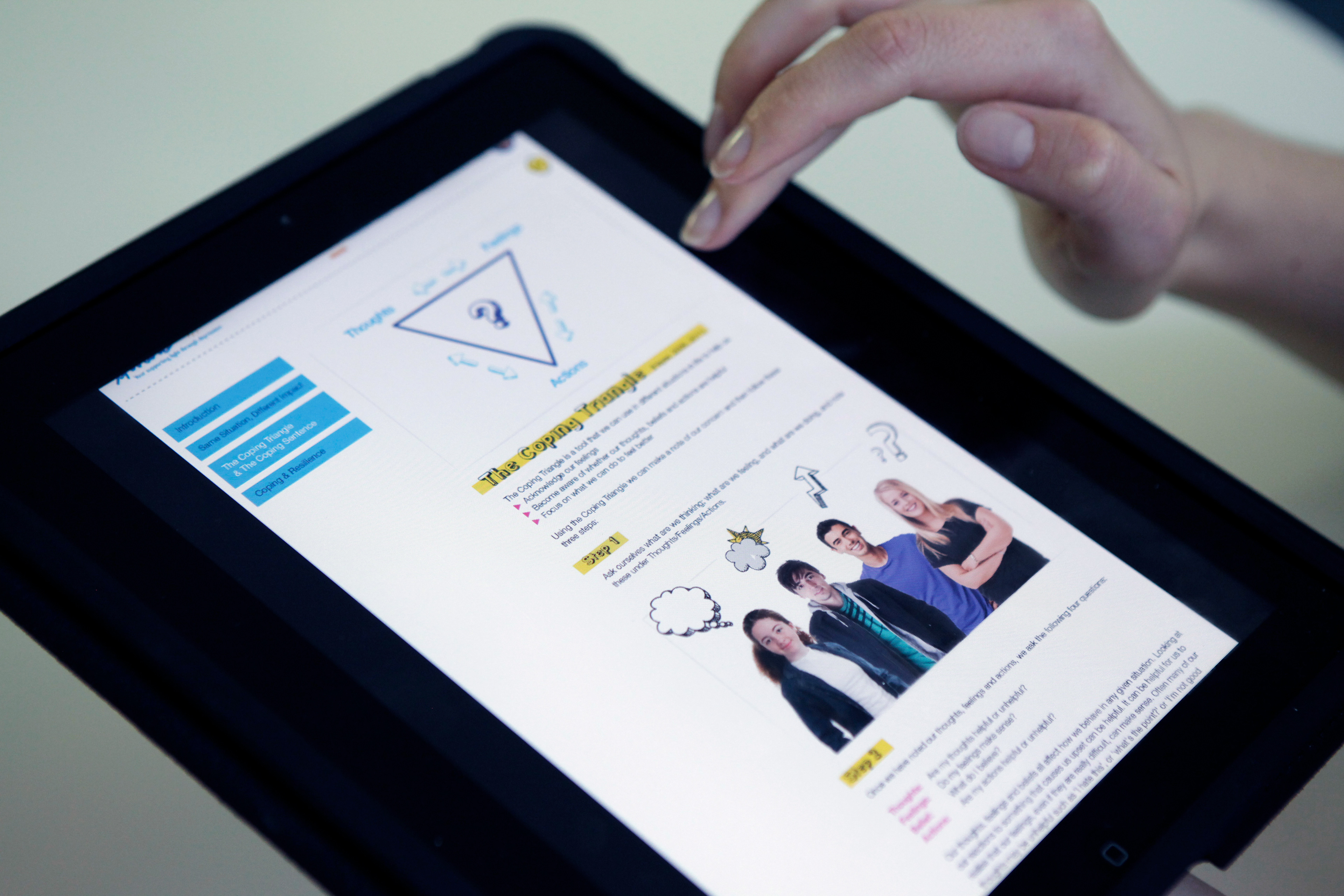 We also developed an online resource using an existing structure created by SilverCloud Health. This allows the students to have the programme resources available to them wherever they are.