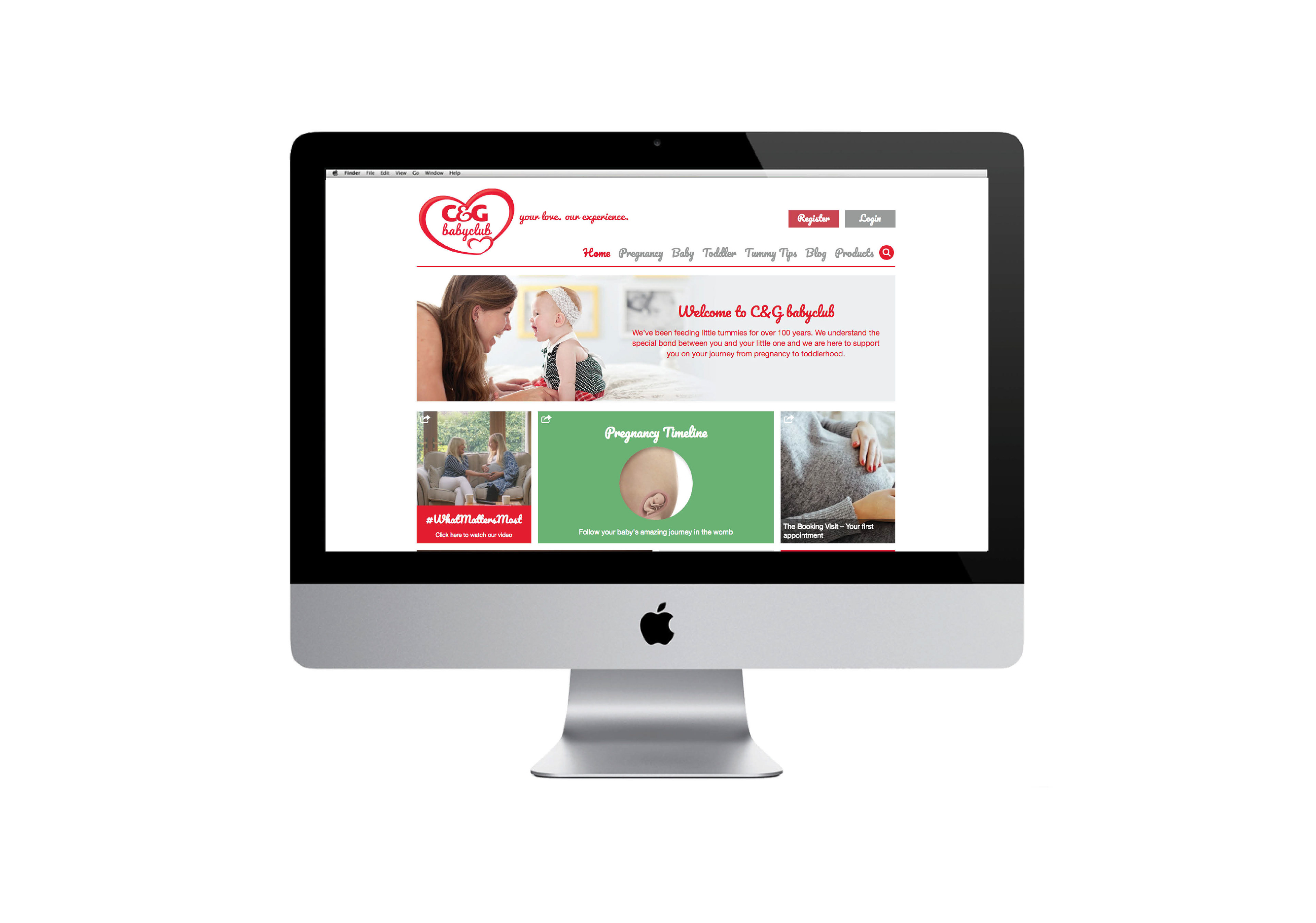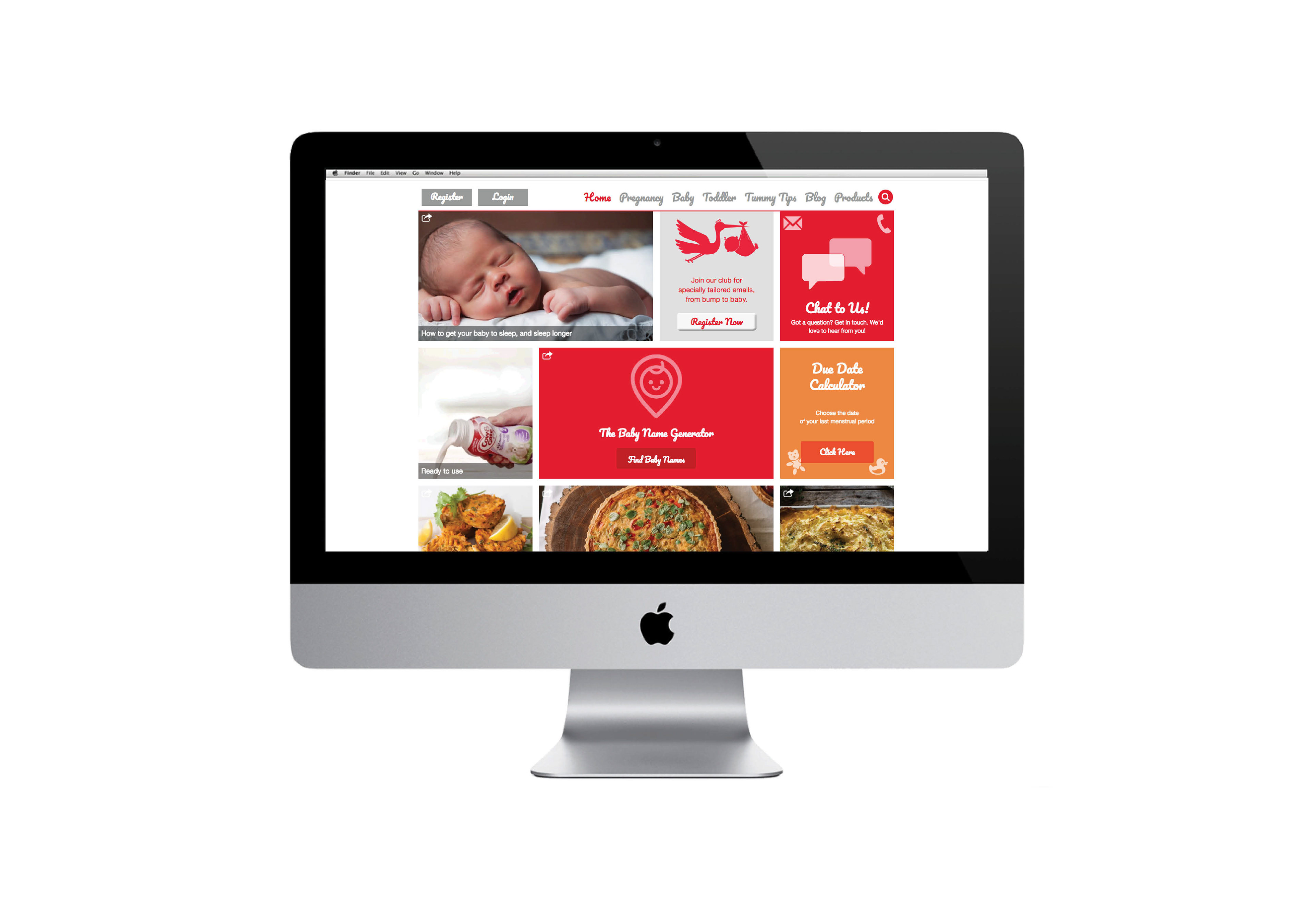 We developed a pregnancy timeline tool for expectant mums. The challenge here was to create a tool that would work across all platforms and still look well. The modular based design handles this challenge well.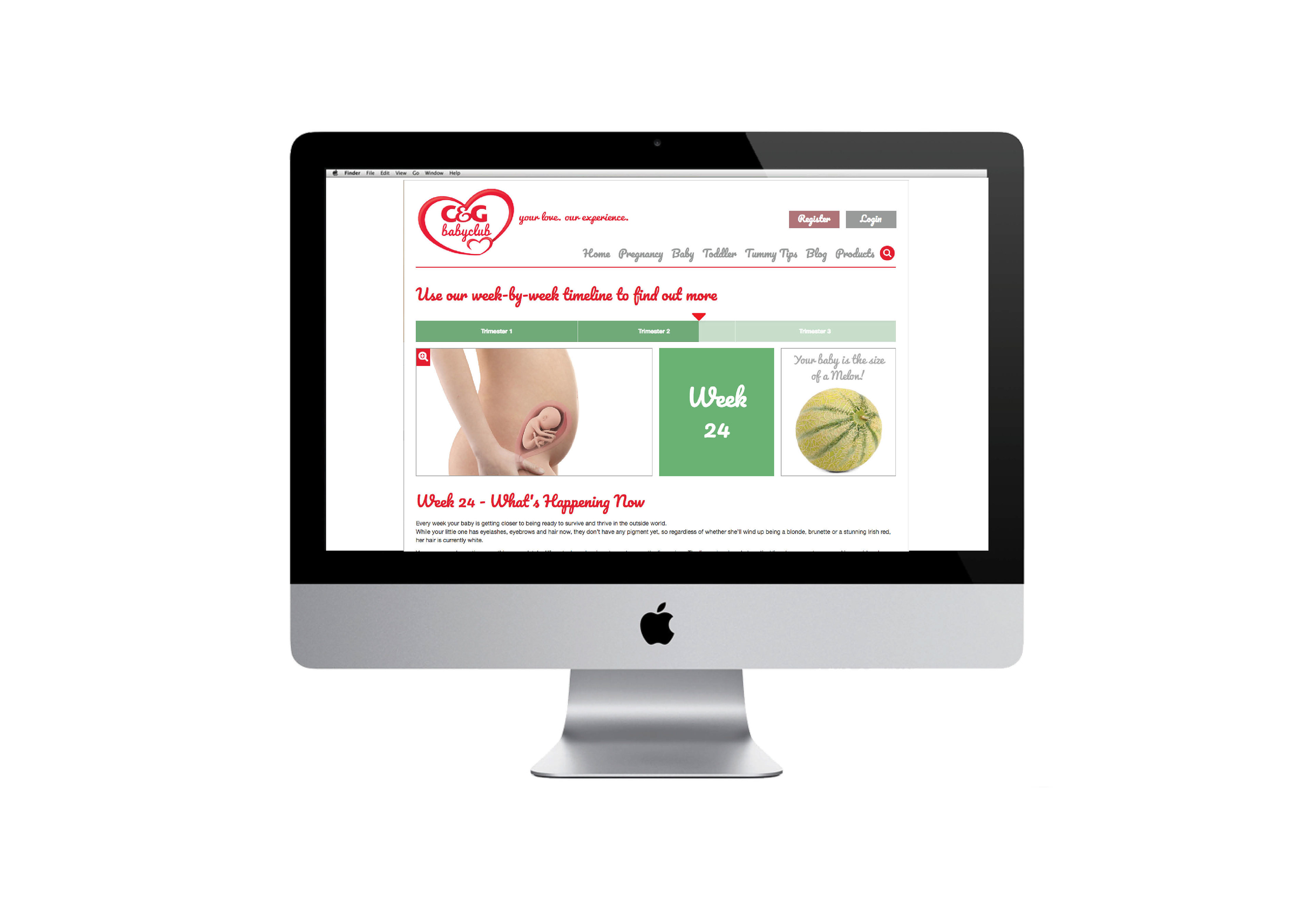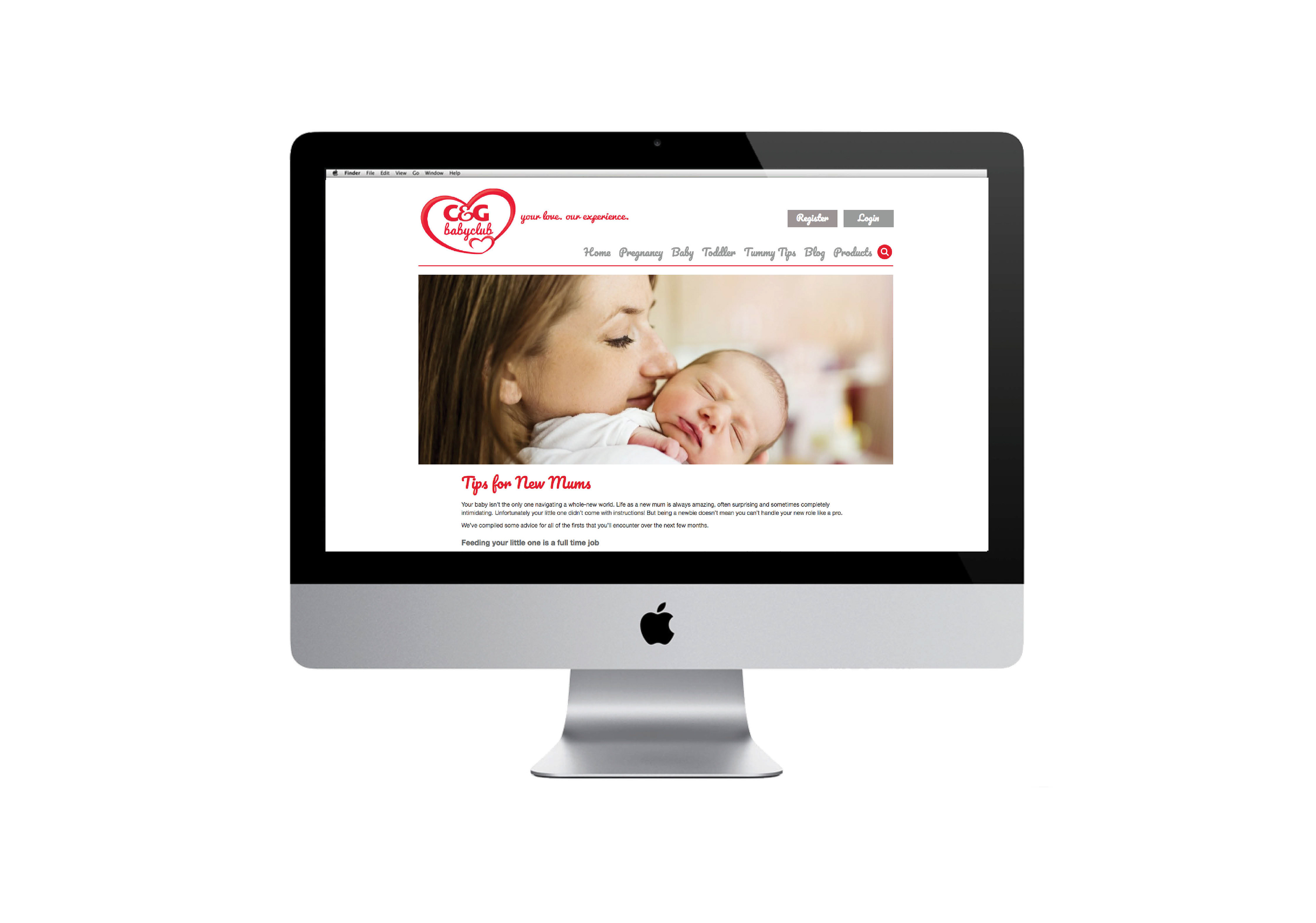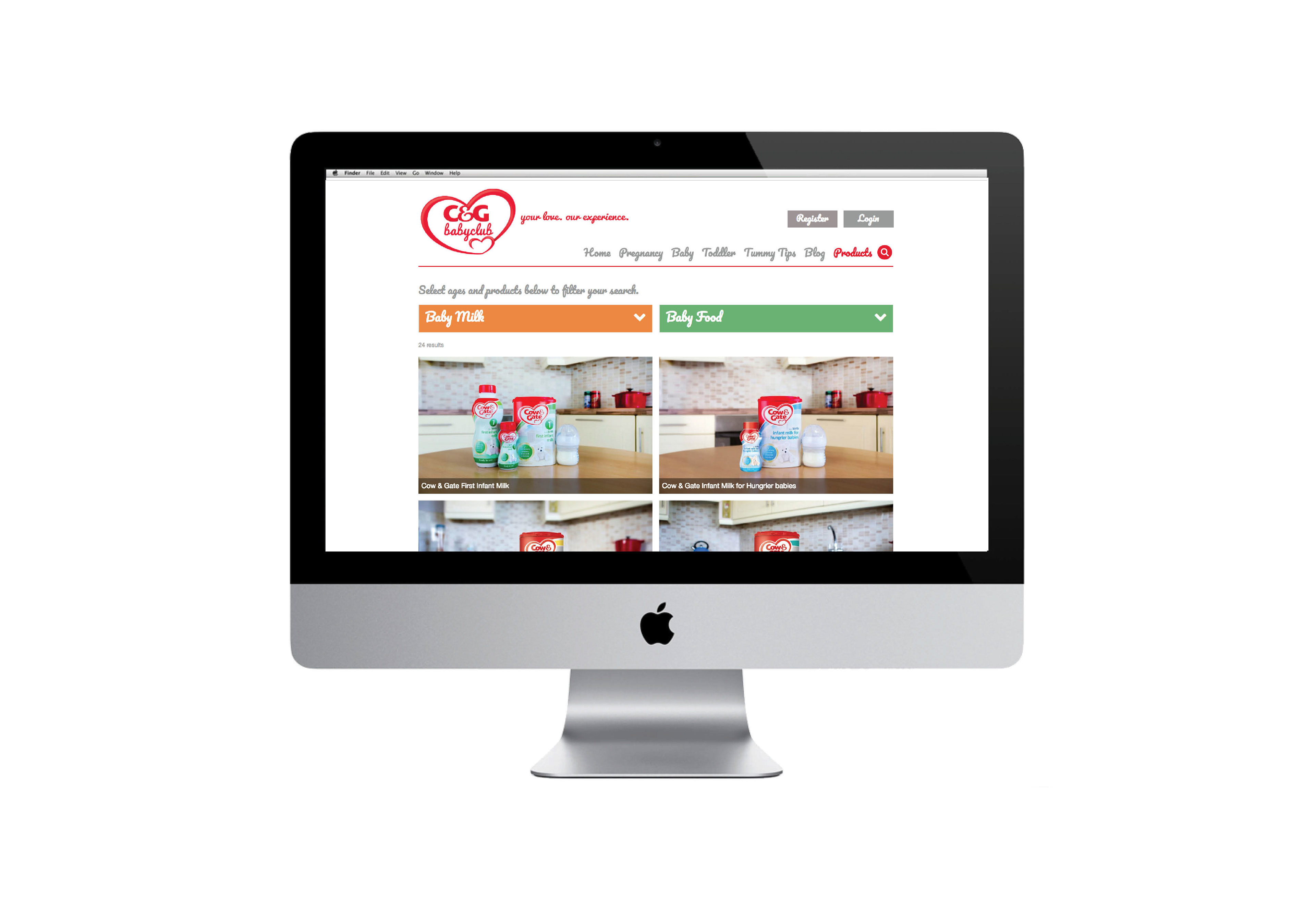 We were briefed to redesign the Cow & Gate's www.candgbabyclub.ie website based on card design to optimise responsiveness. Danone wanted us to target 'Red House Mums' and ensure the new site was the go to site for them, and be an essential resource of support and information for the expectant Mum's pregnancy and give advice right up to the toddler years.
We developed a strong suite of colours, friendly and feminine typography, simple animation and strong use of photography to give this site its distinctive look. We designed the site to be user friendly by using a comprehensive filtering system for all the blogs and content. We ensured great SEO and easy social media sharing in the structure of the site too. Added features such as an iron calculator and a step-by-step pregnancy timeline enabled this site to be an essential tool for expectant and new mums. This site also showcases all of Cow & Gate's products and gives advice on how and when to use them.
The homepage contains a lot of content – everything from articles, to recipes to helpful tools. We used blocks of colour and animated icons to draw the users attention to useful tools within the content. There is a call to register throughout the website. Once registered, the websites content adjusts to be relevant to the user – giving a personal and unique experience to each user.
We recommended that C&G take photos of all their products in a home environment (rather than using the product shots on white as they had been doing). This allowed product section of the website to have the same friendly feeling as the rest of the website.