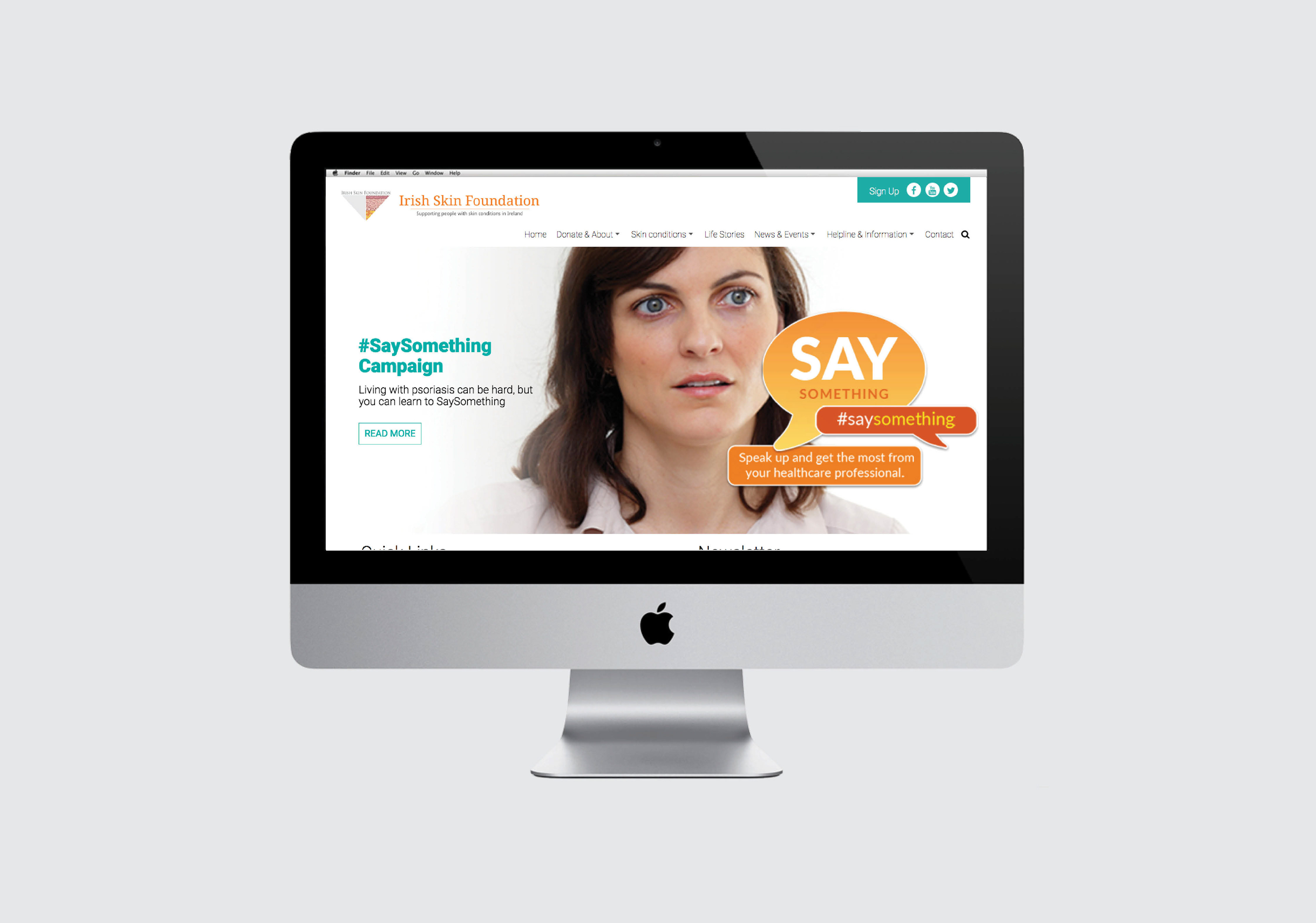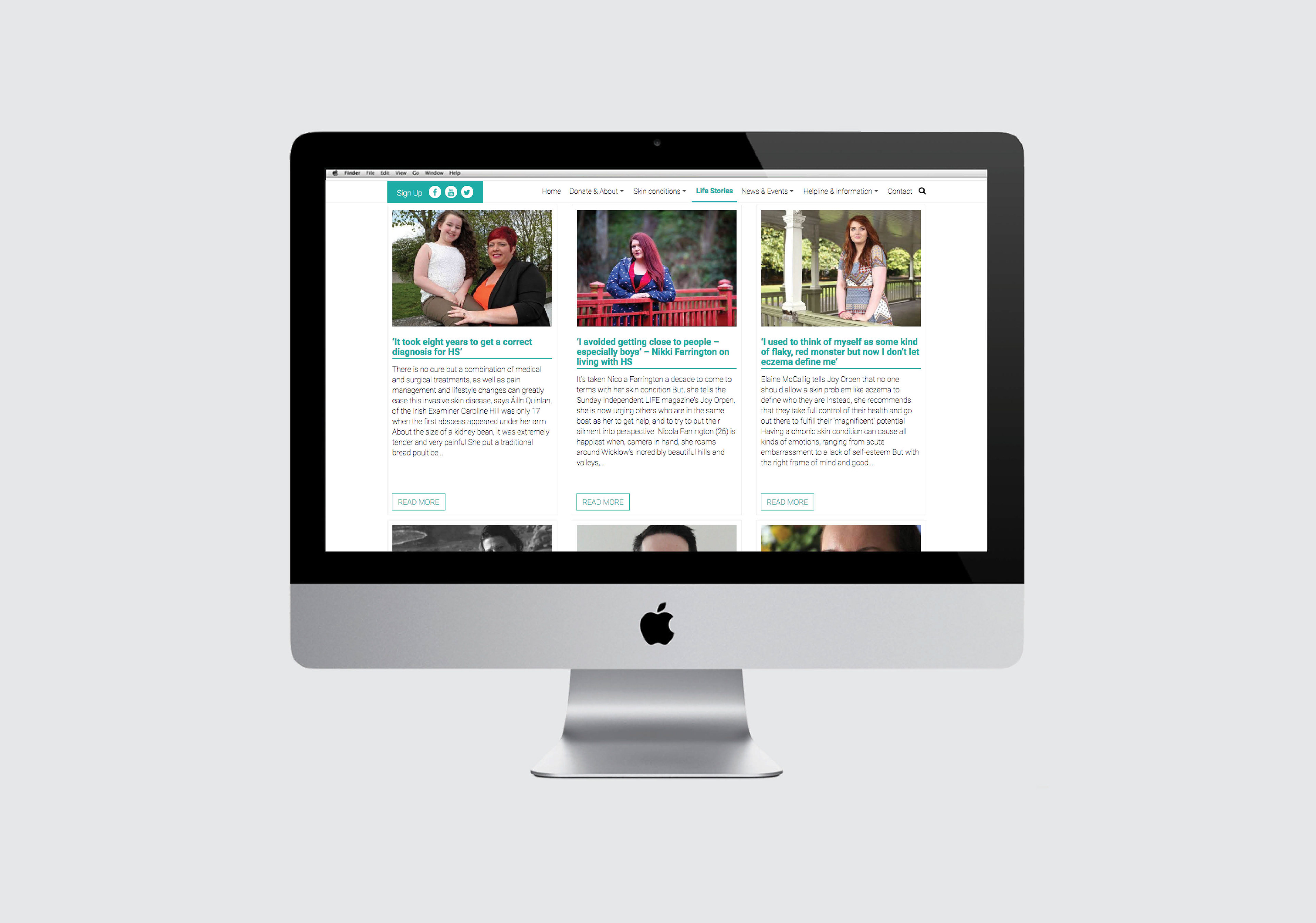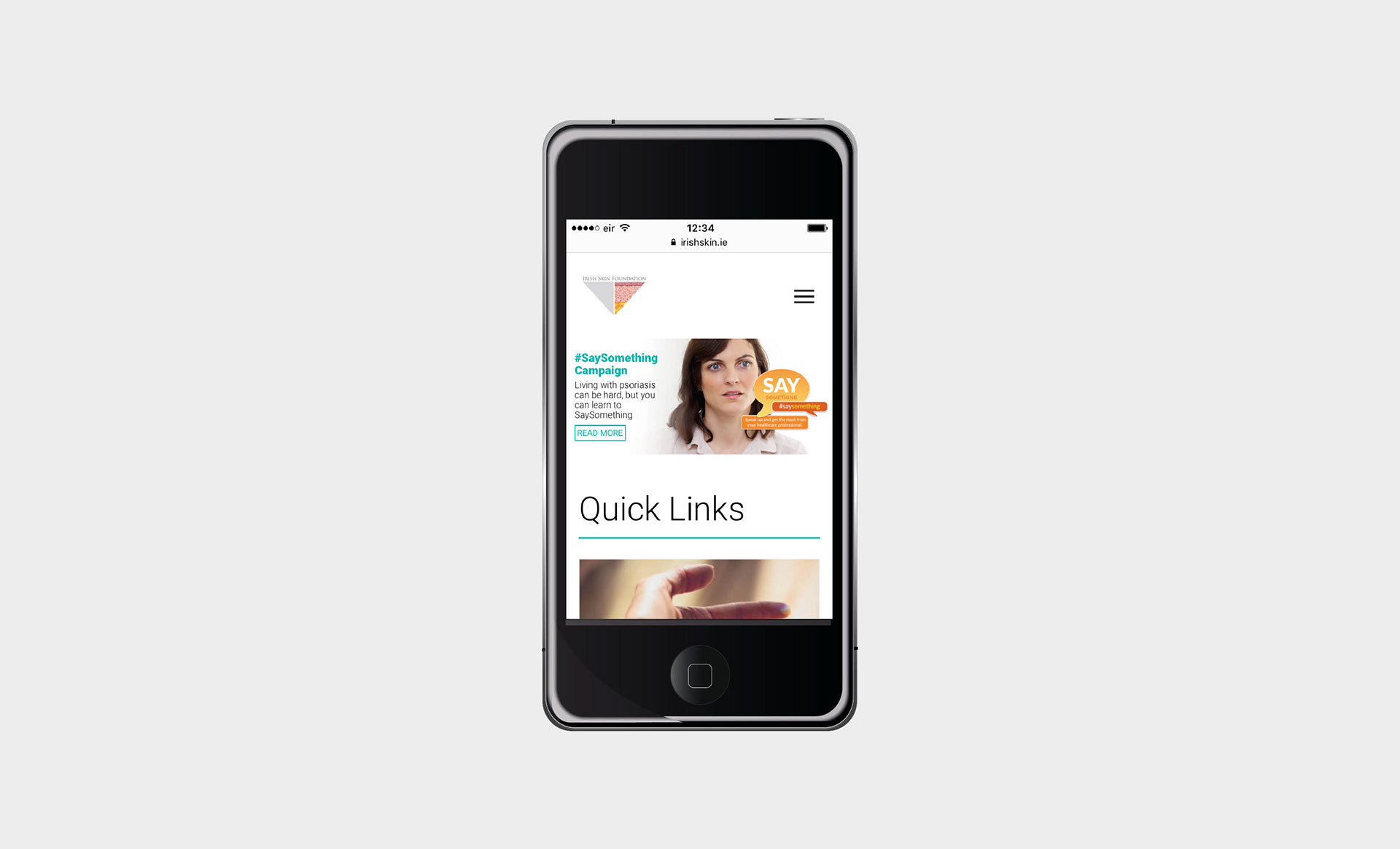 The Irish Skin Foundation approached Clickworks to refresh the look of their website. They wanted their site to work to be responsive so that it worked across all platforms and they wanted to draw users attention to the Newsletter, Help and Donate sections of the website.
We employed a card based design to ensure responsiveness, while ensuring the website looked well on both desktop and mobile. We introduced pops of colour throughout the pages to draw the users attention to the 'Sign Up', 'Ask a Nurse' and 'Donate' buttons.
We are now currently working on individual skin condition awareness campaigns with ISF and integrating these into the revised website.