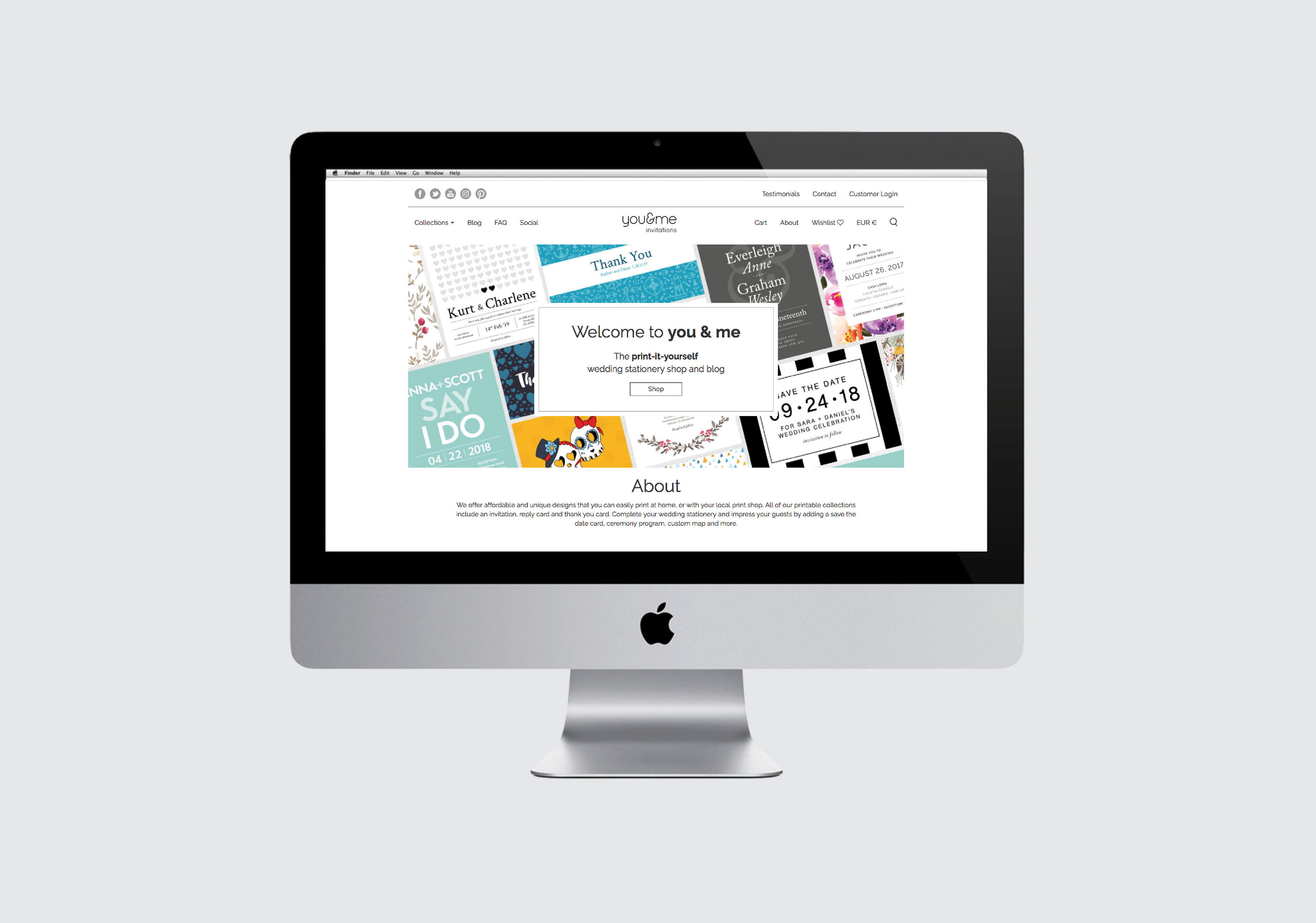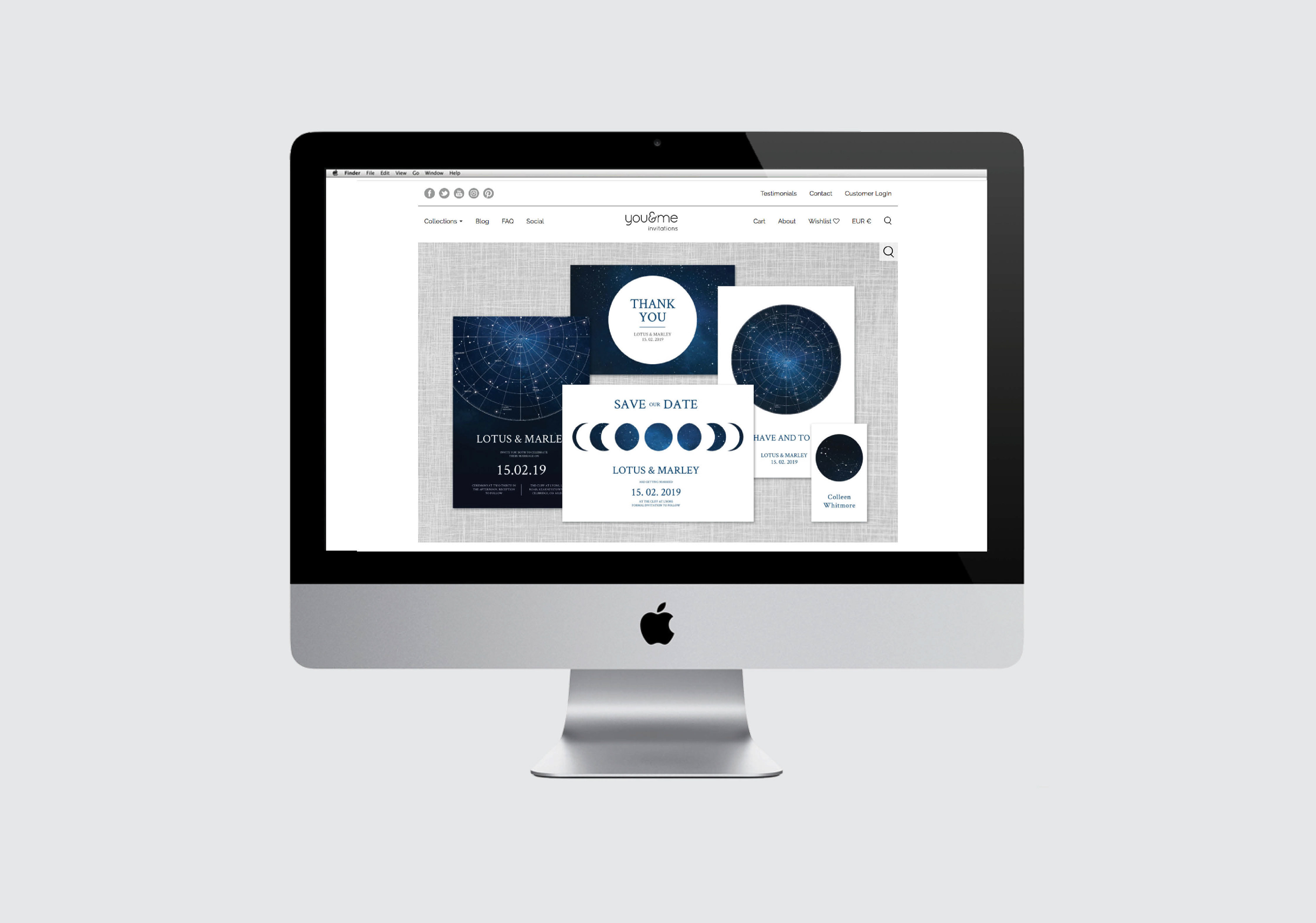 The website also includes a blog which was inspired by a social event we call 'Crafternoon's'. A few of us gather once a month to teach one another a new craft skill –  from felting to crocheting to origami. We brought this idea of shared learning to the shop to inspire and teach couples how to add some personal DIY touches to their wedding décor.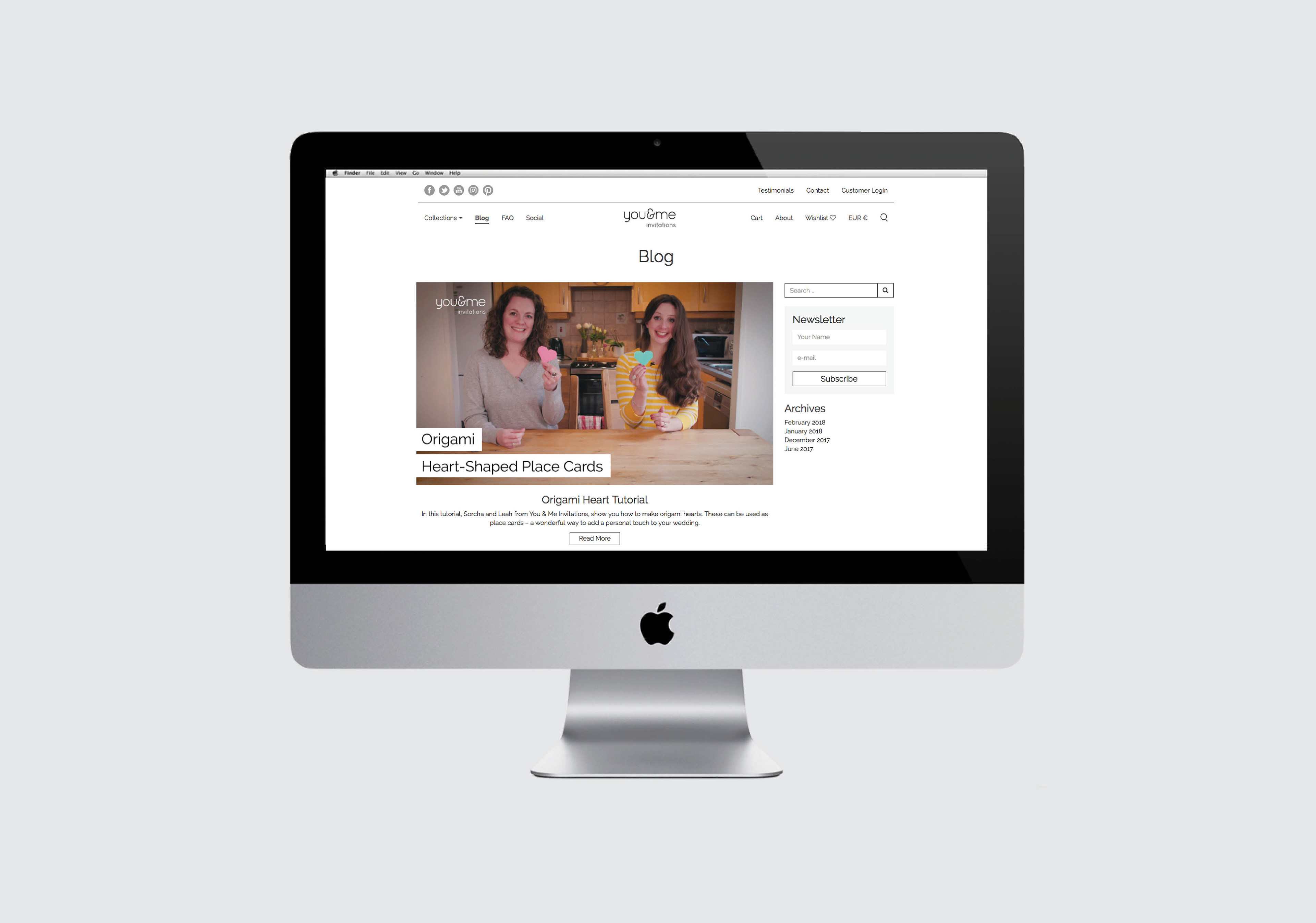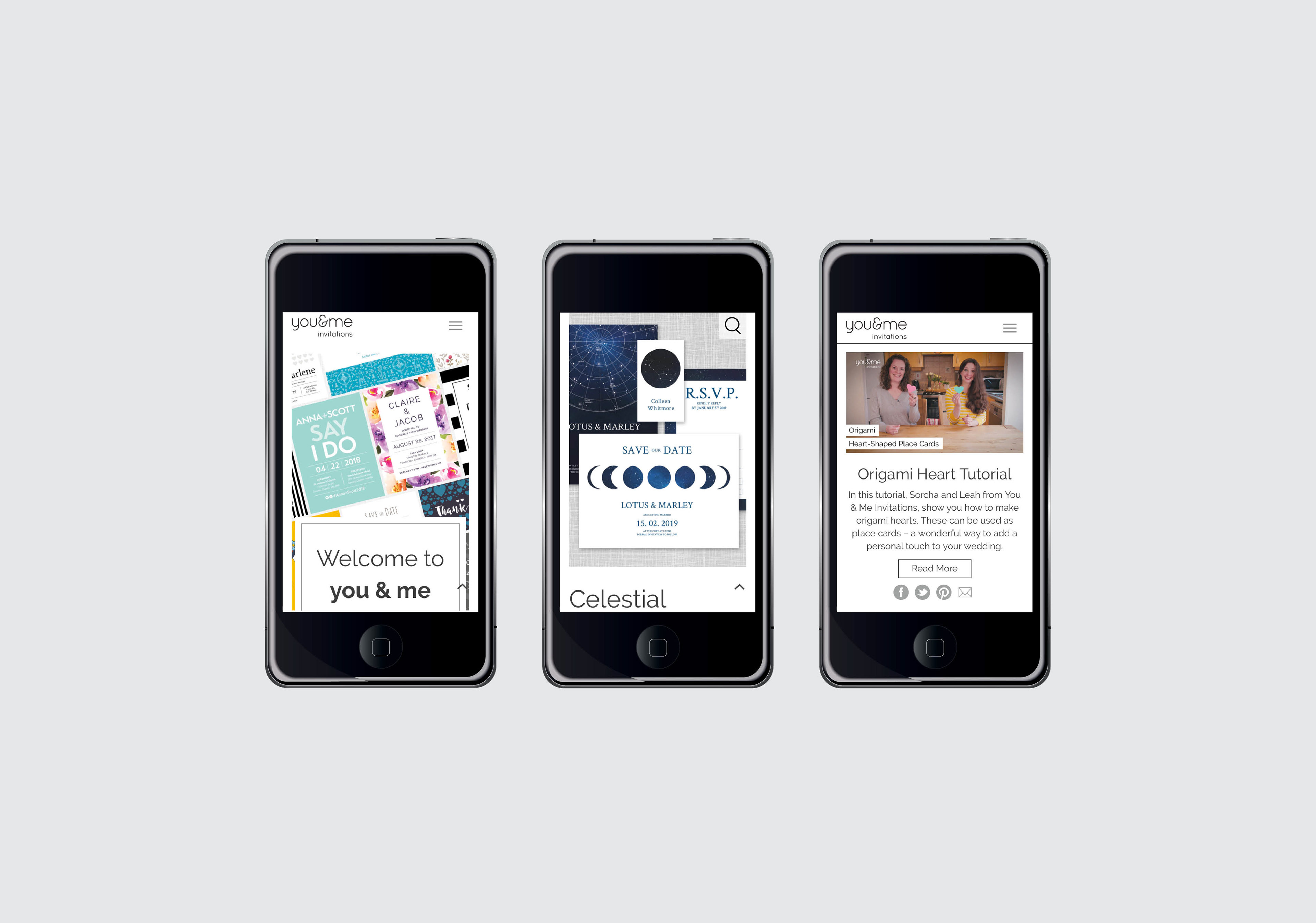 Below is the design of the homepage in full.
Below is an example of what a shop page looks like when purchasing a collection.
Below are some examples of invitation collections designed by Sorcha.